LM LANDSCAPES
LM Landscapes have been in business for over 10 years. We are based in South Dublin, however,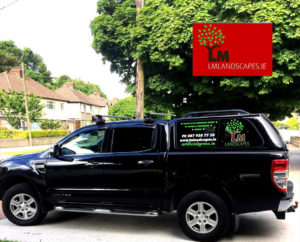 we service all of Dublin and the surrounding counties. The key to the success of the business is our dedication to meeting the needs of each client.
We feel that the garden is an extension of the home and when you enter your garden you should feel fulfillment and a sense of tranquillity away from the stresses of each day.
We can design, create and maintain the perfect garden. Our designs can be drawn up for you to envisage what you would like to see in the end product.
We then create your dream garden while consulting with you each step of the way and ensure to carry out the fine details.
Finally, we can maintain the garden taking the work out of it for you! LM Landscapes is fully insured and we provide free quotations.